The Value of a Cork
---
Posted on Tue 14th Nov 2017 at 10:28
---
---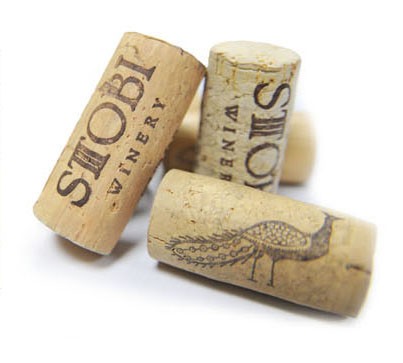 ---
Did you know that a cork adds more than £5 to the price of a bottle of wine? That's according to a study funded by The Portugese Cork Association, which analysed prices given to the top 50 still wine brands sold by the on-trade in the UK.
---
What it found was that, despite growing acceptance of screw caps and other closures, there is still significant evidence that corks are widely perceived as a marker of quality: not only did wines with corks retail for an average £5.38 more than those with other closures, but that the retail price of cork-closed wines is also increasing much faster than other variants.
In addition, the study, conducted by CGA in conjunction with professor Charles Spence of Oxford University's crossmodal research lab, also discovered that value of cork-sealed wines such as Stobi's has increased by a whopping 17% in the past year.
Commenting on the results in the Drinks Business, CGA's Mark Newton said: "Overall, these figures suggest wines sealed with a cork may well be starting to show signs of 'premiuminisation' in terms of consumer and licensee behaviour".
Here at Stobi, where all our Stobi branded wines are sealed with a cork, we are delighted by this positive news for our preferred method of bottle closure. We believe that cork is the best possible material to use – however, we also believe that you shouldn't judge a book (or a bottle!) by its cover! Our philosophy will always be to create great quality wines that can be enjoyed at reasonable prices, and as such we won't be increasing our prices to capitalise on public perceptions. We believe that the premium feeling of a cork-closed bottle should be an extra bonus, not something that pushes up the cost of a bottle and means that less people can experience our lovingly-crafted wines.
In fact, we have not increased our prices since we first came to the UK market in 2013, and we know from your feedback that you appreciate the great value in all our wines. We are committed to continuing this and want to reassure all our customers that you will never have to pay a 'cork premium' on any Stobi bottles!
---