Wonder of Wine Reviews Stobi Rosé
---
Posted on Mon 8th May 2017 at 10:19
---
---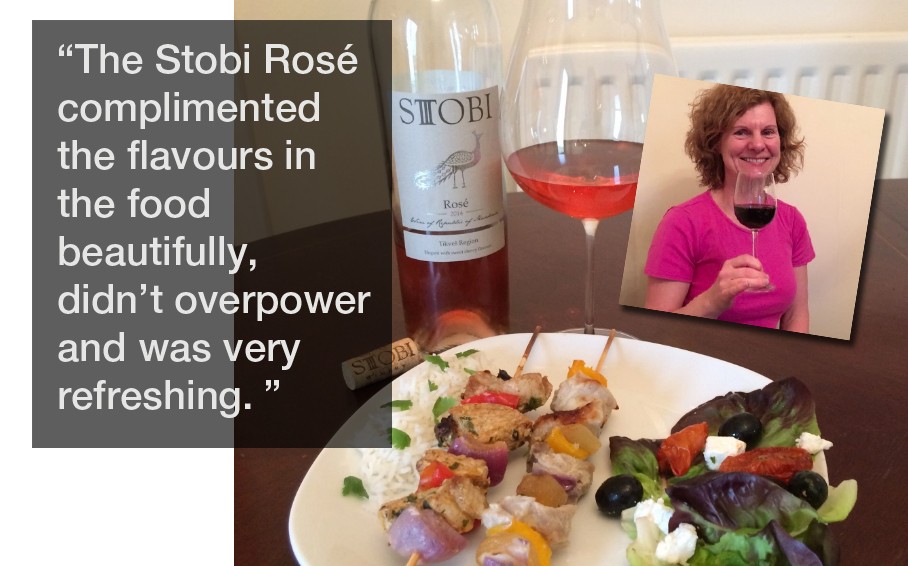 ---
Wine Blogger Dawn from The Wonder of Wine loves wine and has spent the last 20 years pairing wines with great tasting food, so we are delighted with her latest blog 'Kebabs and Rosé', featuring our delicious and flavoursome Stobi Rosé.
---
In her blog, Dawn says "When I discovered that the Stobi Winery were producing a Rosé I had to try it and I wasn't disappointed. This wine is most unlike any Rosé wine I have tasted. It is extremely versatile and matches very well with a lot of flavours." She goes on to say "I'm in awe of the beautiful colour, which comes from the beautiful bright purple colour of the Vranec grapes. The colour was much brighter and richer than other Rosé wines."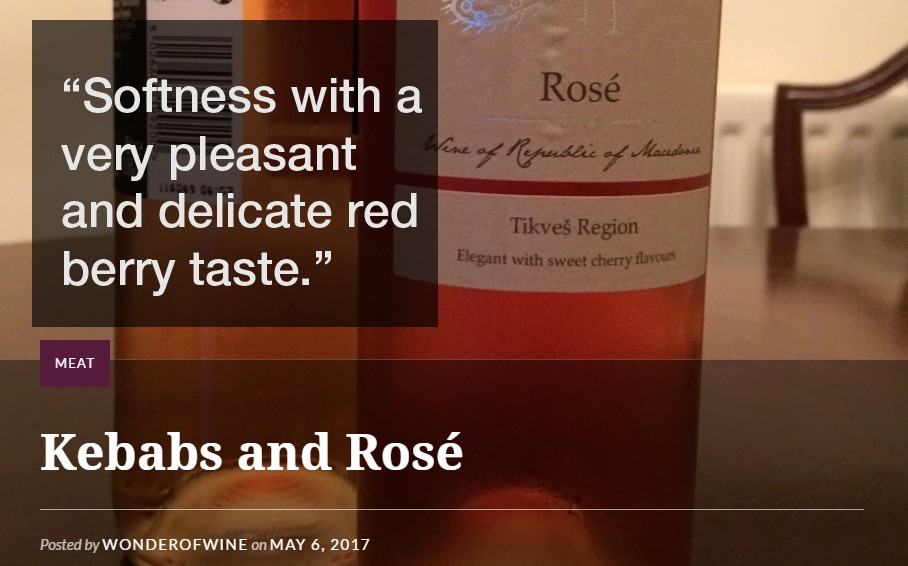 On the tasting Dawn comments "On the palate, the first thing that struck me was the low acidity and softness with a very pleasant and delicate red berry taste. When the glass is empty, there is an amazing aroma of rhubarb." click here for the full blog and wine matching food ideas.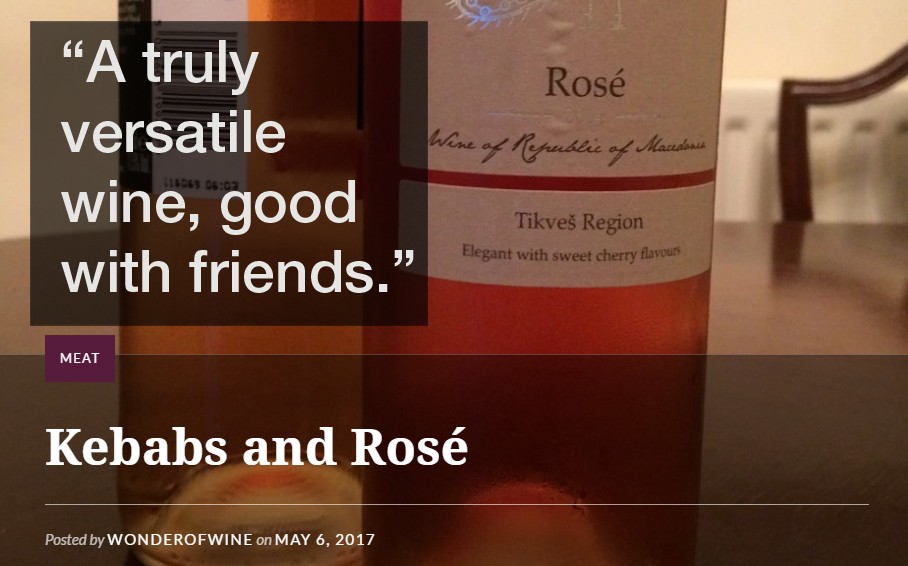 You can buy this wine at www.turtonwines.co.uk
---